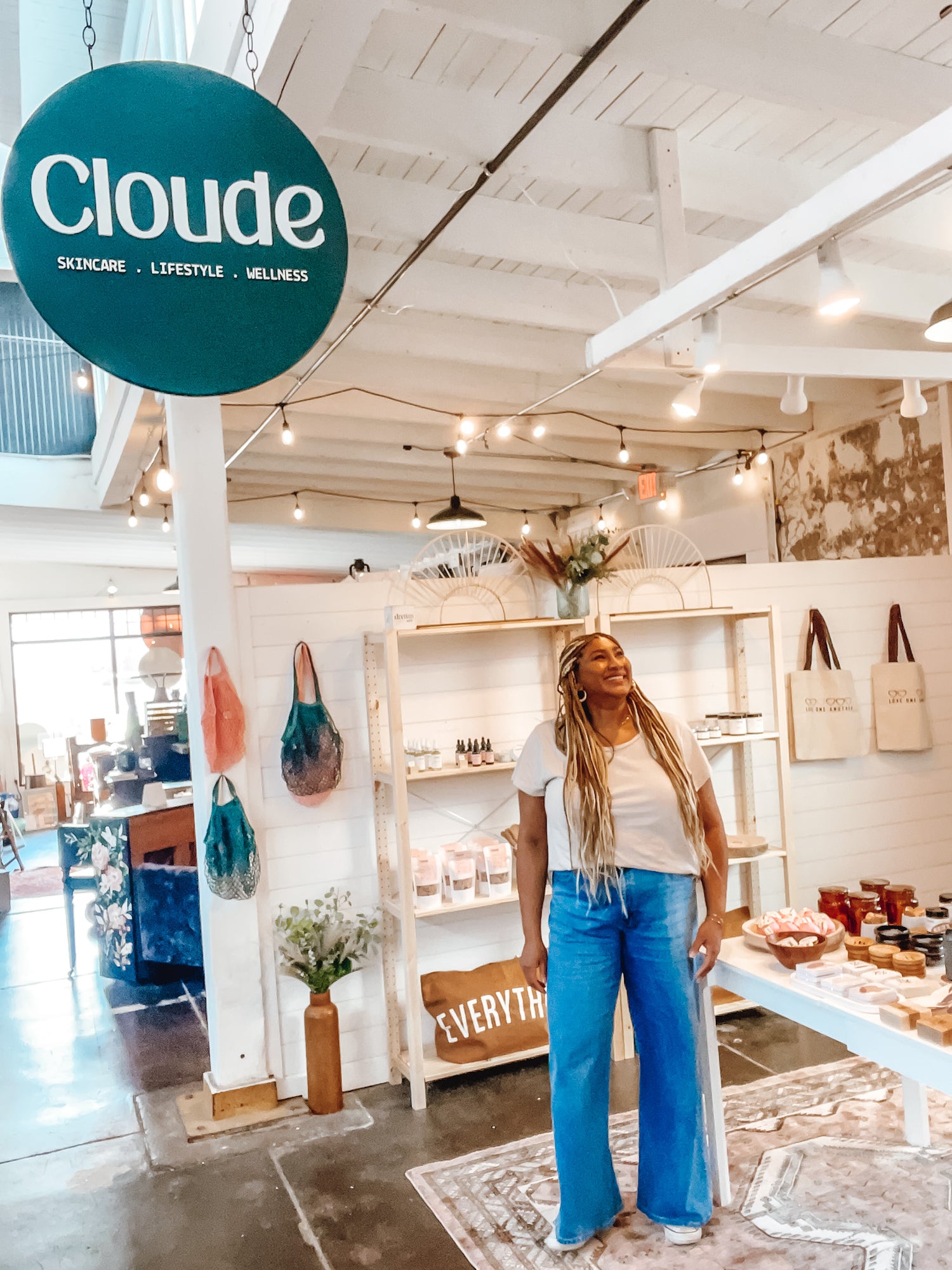 I'm Christina, the visionary founder and artisan behind Cloude. My profound journey into the realm of natural skincare was ignited during a pivotal chapter marked by a shared challenge with hormonal acne. Having traversed the globe as a sought-after celebrity makeup artist in Hollywood for over two decades, I was privileged to encounter a plethora of esteemed products. Despite this exposure, I discovered that the true key to skin restoration lay in embracing a minimalist skincare approach.
My epiphany led me to pursue a certification in organic skincare formulation, a transformative experience that fueled my determination to craft a skincare line that transcended the ordinary. The culmination of this endeavor resulted in the creation of our flagship product, Omega Glow—an organic face oil that became the catalyst for the birth of Cloude skincare. In a matter of weeks, my skin underwent a remarkable healing journey, inspiring the inception of a brand dedicated to empowering others on their path to skin rejuvenation.
OUR STORY

Introducing Cloude skincare, where the journey to radiant, healthy skin begins naturally.

At Cloude, we believe in the transformative power of nature to heal and nurture your skin.

Born out of a personal struggle with hormonal acne, our founder embarked on a mission to create a line of natural skincare solutions that not only alleviated the challenges of acne but also restored confidence and radiance.

Inspired by the healing wonders of botanicals and the science of skincare, Cloude is a labor of love crafted with a commitment to purity and efficacy. We understand the frustration that comes with skincare woes, and our formulations are a testament to the transformative effects that nature can have on your skin.

We know firsthand the impact that troubled skin can have on your confidence. That's why each product is thoughtfully formulated to not only address specific skincare concerns but also to empower you on your journey to glowing, healthy skin.

Say goodbye to harsh chemicals and synthetic additives. Our products harness the power of natural ingredients, carefully selected for their ability to nourish, soothe, and revitalize your skin. We are committed to transparency, ensuring that you know exactly what you're putting on your skin.

Our formulations are backed by science and the personal success stories of individuals, like our founder, who have experienced the transformative effects of our products. We believe in results that you can see and feel.

Embark on your journey to beautiful, naturally radiant skin with Cloude. Join our community of skincare enthusiasts who have made the switch to clean, natural beauty. Rediscover the joy of self-care and let your skin glow with the radiance it deserves.

Ready to experience the Cloude difference? Shop now and embrace the beauty of nature for a healthier, more radiant you.

SHOP NOW
For all skin types

Daily essentials keeping your skin healthy and radiant.

Truly Natural

Truly natural skincare that provides results you can see and feel.

USA Based

Handcrafted in Pennsylvania. Made with integrity in small batch.